It took a while, but the government has finally decided that events can go on again this summer. That is super good news! Finally shining on the festival fields again with an ice-cold beer in our hands, isn't that what we all want? But, which Hard Dance events can we visit this summer? We have listed them for you.
1. HARMONY OF HARDCORE PRESENTS: LIVE AGAIN! (SOLD OUT) | DE ROOST, ERP
---
On July 3rd and 4th, you can reach The Ultimate Hardcore Feeling at Harmony of Hardcore presents: LIVE AGAIN! All you need is a negative corona test (which is not older than 40 hours) or a vaccination certificate & a festival ticket of course.
Unfortunately, the tickets for both days are completely sold out. So, you're lucky if you managed to get a ticket! But.. they've already scaled up the ticket sale twice, so maybe they'll expand even more. Let's hope for the best. More info? Go to their website.
2. 7TH SUNDAY FESTIVAL (SOLD OUT) | DE ROOST, ERP
---
Yes yes, 7th Sunday is also coming with a brand new edition. 7TH Sunday presents: LIVE AGAIN! This edition will also have a hardstyle stage with names like Sub Zero Project, Sound Rush, Hard Driver, KELTEK, and many more.
Unfortunately, this event is also sold out. But, they've already scaled up the ticket sale twice, so maybe they'll expand even more. Let's hope so! And for all the lucky ones: have fun the weekend of July 10 and 11. Go to this site for more information
3. REAWAKE FESTIVAL (SOLD OUT) | HAAREN
---
Of course, we all know REBiRTH festival. Unfortunately, they were unable to go on again this year. But, not to worry. REBiRTH events will surprise us with a brand new concept: REAWAKE Festival! On Sunday, July 11, we can get crazy again. With a great, diverse line-up, we're 100% sure that this will be an unforgettable day.
The festival is completely sold out for now, but there is still a waiting list we can sign up for, will they start selling more tickets? We hope so! Want to read more about REAWAKE? Read: REBiRTH EVENTS PRESENT: REAWAKE FESTIVAL
4. HEADHUNTERZ AT THE BEACH (SOLD OUT) | BEACHCLUB FUEL, BLOEMENDAAL
---
Also mister Heady Heady surprised us with his own show on the beach. July 31st we can go wild on the beach with the thickest hardstyle beats. The organization has put together a great line-up to make July 31 unforgettable. Think of names like: Aftershock, Code Black, Primeshock and more.
Want to know more about the event? Check the: website
5. FREE FESTIVAL | ALMERE STRAND
---
Also Free Festival can finally start again. The organization has put together a great hardstyle and hardcore line-up for us to finally dance on the Almere Strand again!
Tickets are still available
6. DECIBEL OUTDOOR | BEEKSE BERGEN
---
YES. Let's get loud, because one of the biggest harder styles events may also take place this summer. Surely, this is what we have all been waiting for? Finally walking from North to South and party like there is no tomorrow. On the 20th, 21th and 22th of August, it's that time again: Decibel Outdoor, hell to the yes!
Want to know more about the line-up, tickets, and more? Go to their website.
7. GROUND ZERO | BUSSLOO
---
The only night festival in the Netherlands, Ground Zero! This year Ground Zero will finally open its doors again. They will celebrate their 15th anniversary at the end of August and if you like it a little bit harder you can't miss out on this one.
Want to know more? Go to their website.
8. MYSTERYLAND | HAARLEMMERMEER
---
Also one of the biggest festivals in The Netherlands can rejoice us with the opening of its doors. On 27, 28 & 29 we can go wild again on the festival grounds in Haarlemmermeer. Mysteryland is equipped with a huge Q-dance stage which is known for its fantastic shows near the legendary pyramid. You really don't want to miss this.
Only the Sunday tickets are still available. Tickets and info: go to their website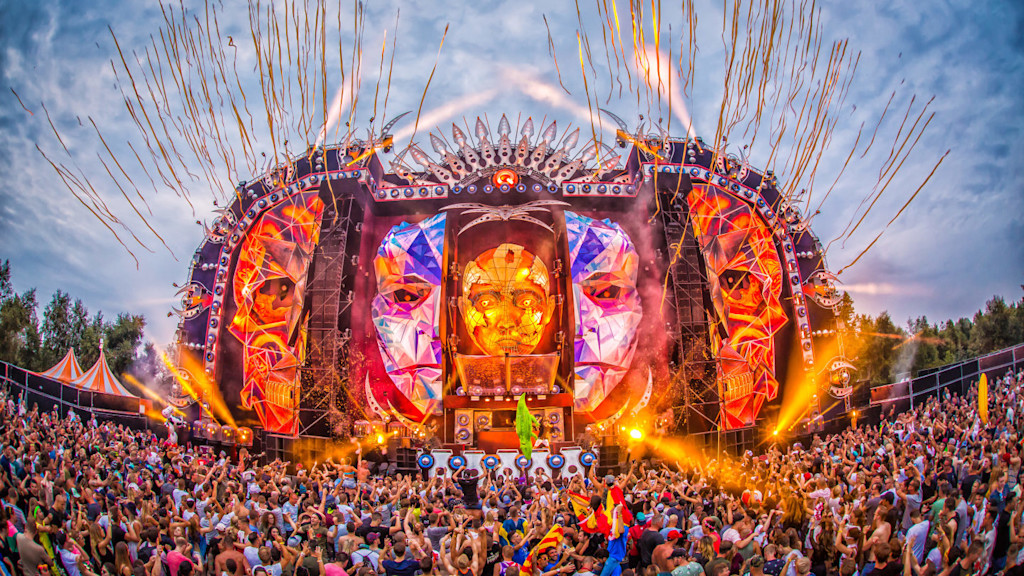 9. SUMMERLAKE FESTIVAL | WOERDEN
---
Even at the end of the summer (september 8th), we can still enjoy the thickest hardstyle beats. Summerlake also has a nice hardstyle stage with a line-up that will end our summer with a bang. With names like: Rejecta, Devin Wild, Digital Punk & Deetox, this will definitely be a wonderful day.
Tickets and info: Summerlake Festival
ALSO READ: HARD DRIVER PRESENTS: CHEMISTRY – THE ALBUM